The Nokia 6: Amazon Edition is here, right in time for Prime Day. Unfortunately, for me, the Prime Day deals were less-than-impressive, so I entertained myself instead greatly with unboxing, looking at, and gathering first impressions of the Nokia 6 handset. Not just any Nokia 6, but the Nokia 6 with Amazon Ads Edition. I'll go over the hardware, the software, and the Amazonification.
This handset is the brain and product child of HMD Global Oy, the Finnish company created in 2016 to market phones under the Nokia name. This now takes the venerable Nokia brand from Symbian, through a stint in Windows Mobile, to Android. HMD was founded by a group of senior Nokia staff, fueled by what I would guess is an inner fire from seeing the brand they worked to build being smothered and violently murdered by Microsoft's botched attempts to build a phone platform. Oh, what the fun we've had.
Amazon sells the ad-enhanced version for $180, though the phone can be bought ad-free for $50 more. Note that some of the following images may not be resizable to full screen. A complete gallery is posted at the end of this entry for your large-size viewing pleasure.
Unboxing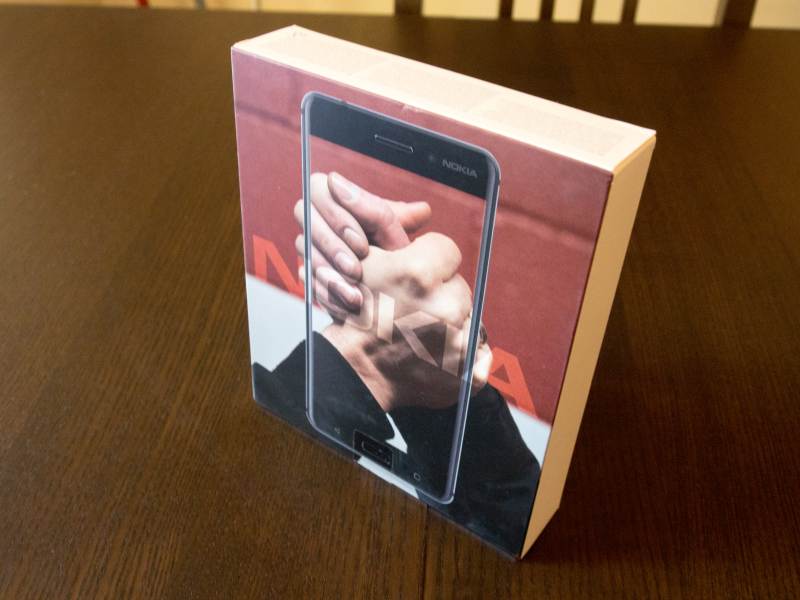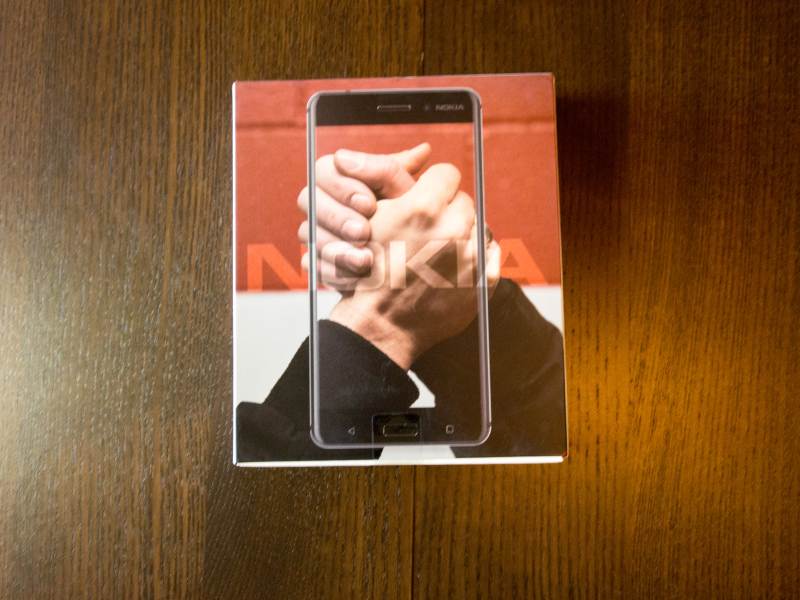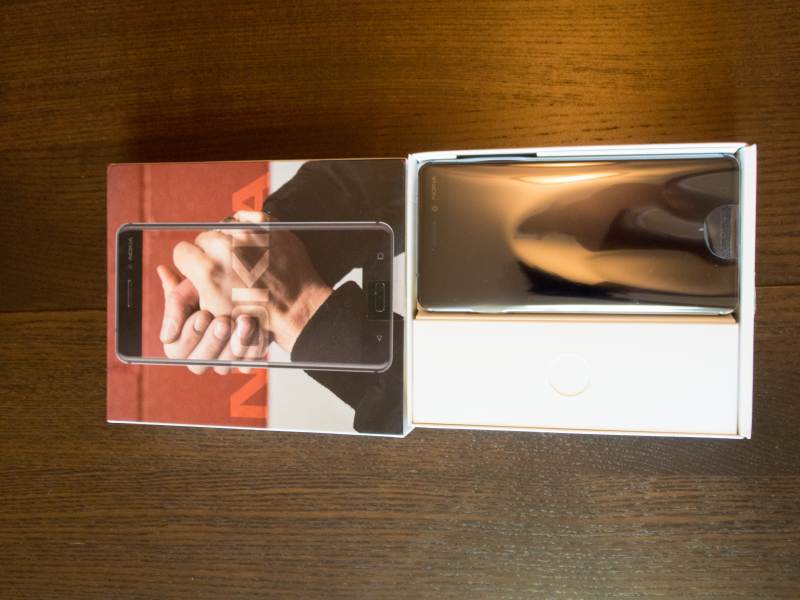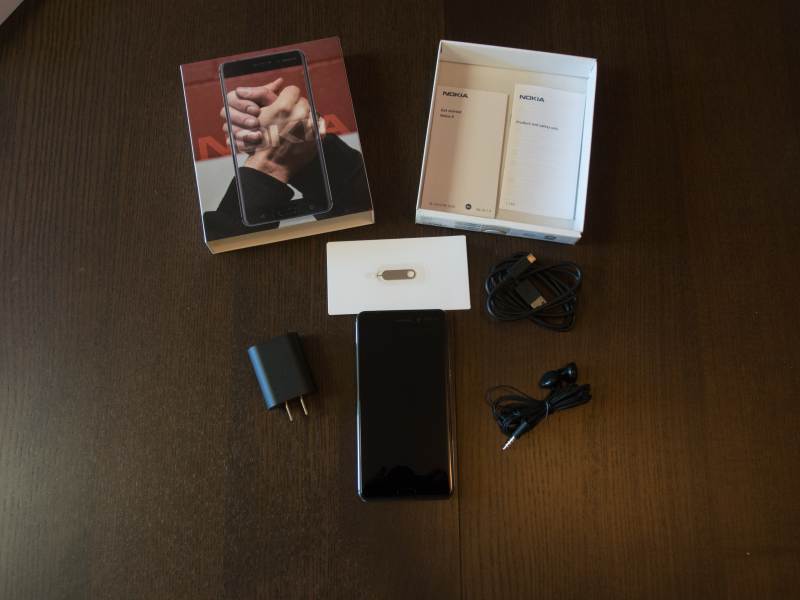 Box contents of the Nokia 6
The Nokia 6 comes in a fairly small, inconspicuous box. The box shows the phone itself, and a very photoshopped-looking greeting in front of a brick wall with the words NOKIA clearly visible. This symbolises… something, I'm sure. The back of the box had some fairly standard text about the product. The content of the box itself slides down, out of it, so apparently there was a top and bottom. Once pulled out, the phone features to the right side, wrapped in a very loose plastic wrapping.
All in all, the box contained a fairly sparse set of contents. A USB charger, a Micro-USB cable (really? No USB-C?), a pair of plastick-y looking headphones, a SIM removal tool, and two very light booklets on how to get started. It feels like an odd combination of almost-premium and low-end at the same time, but I have no complaints for the price given.
Externals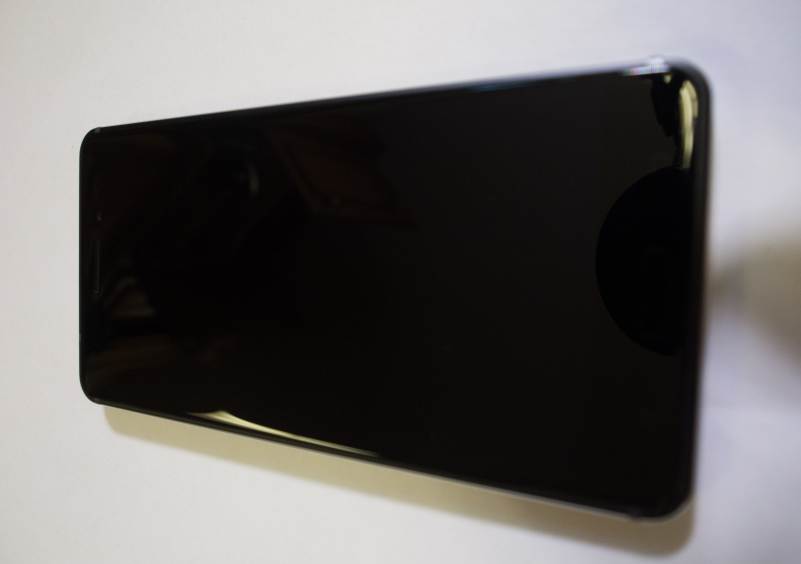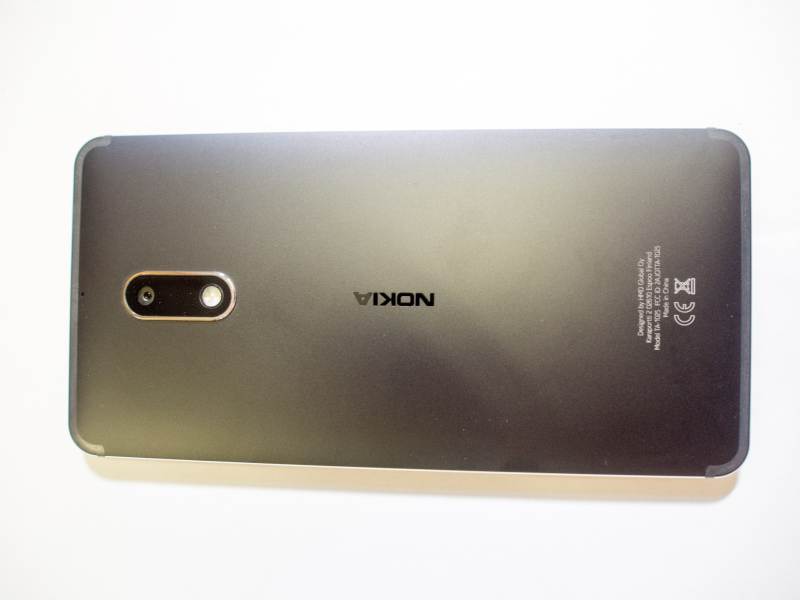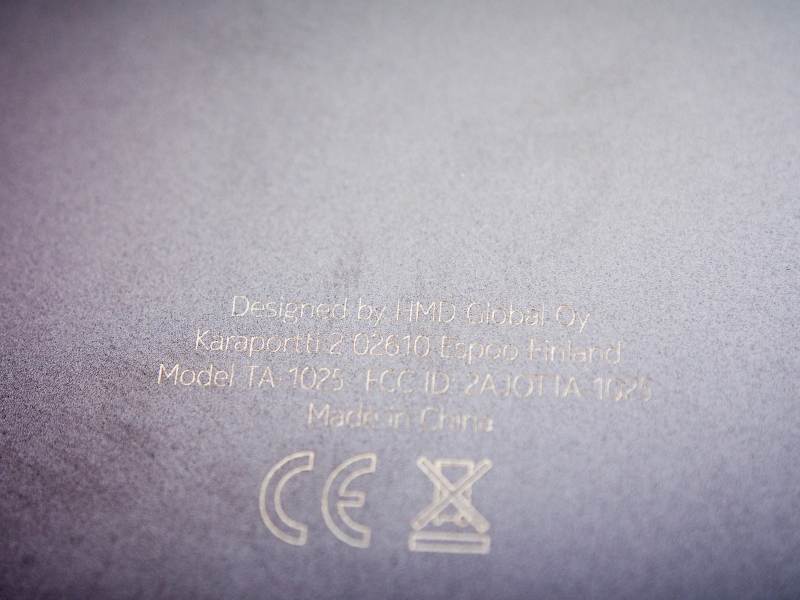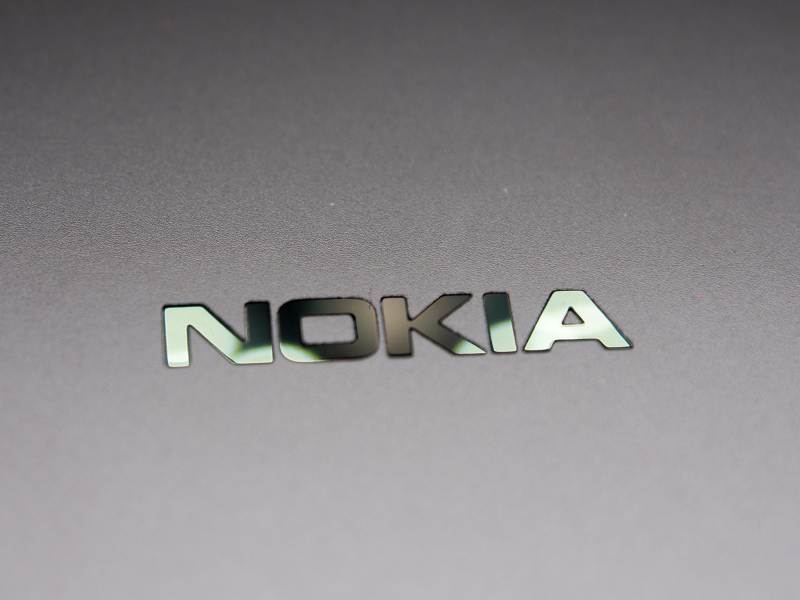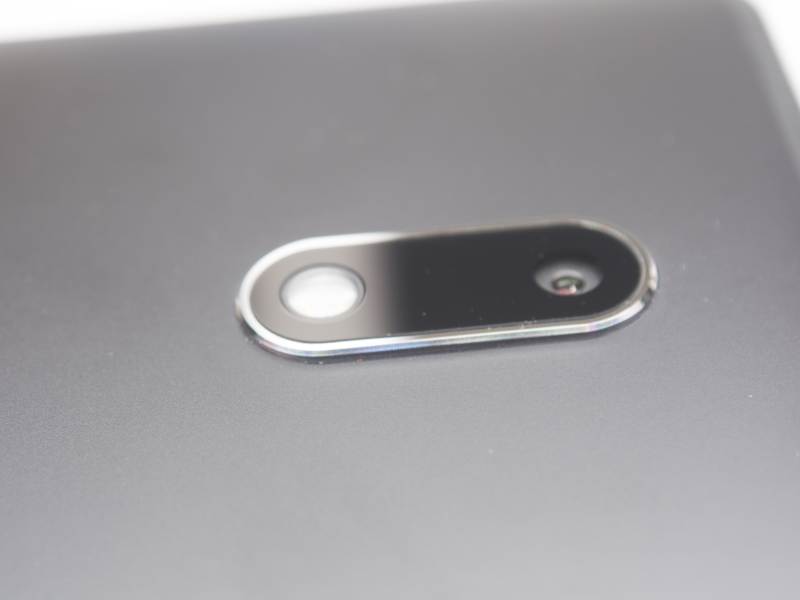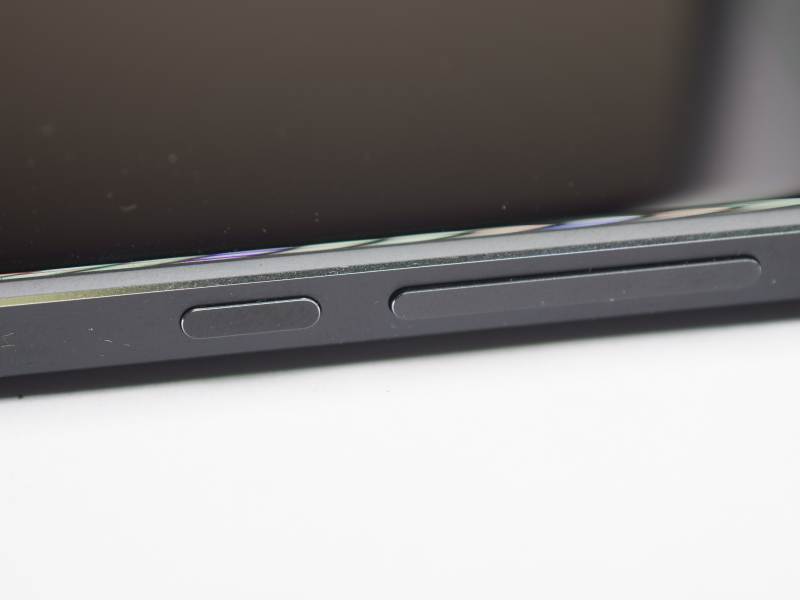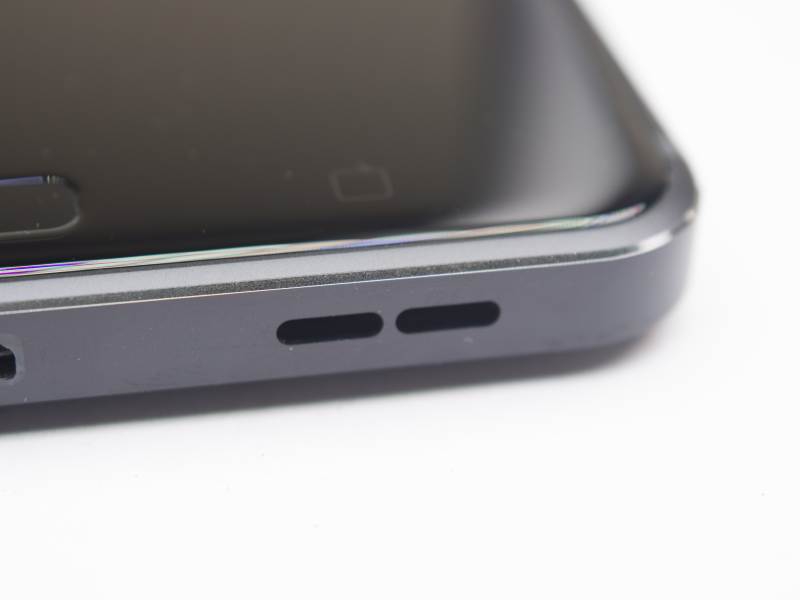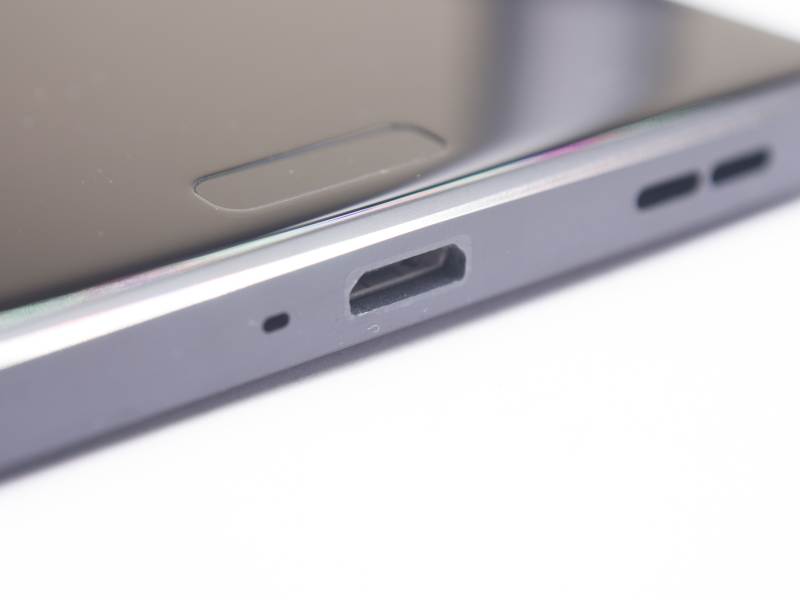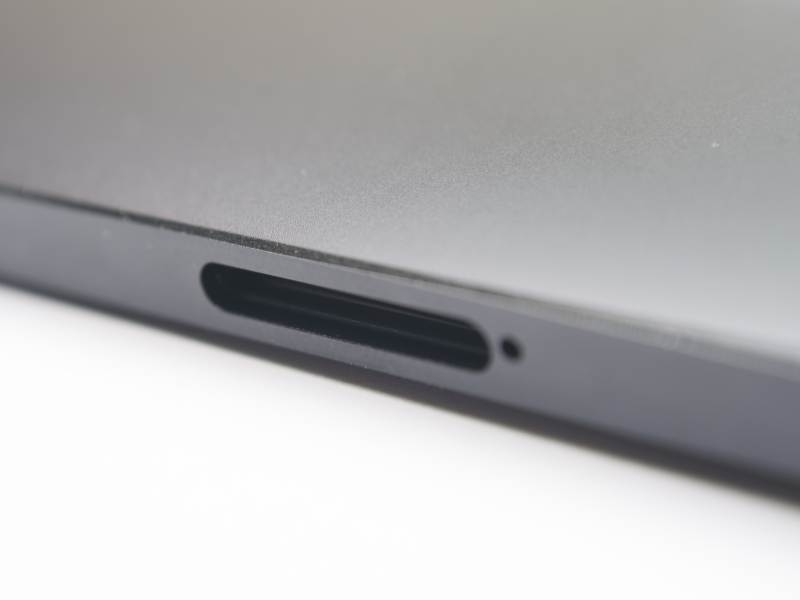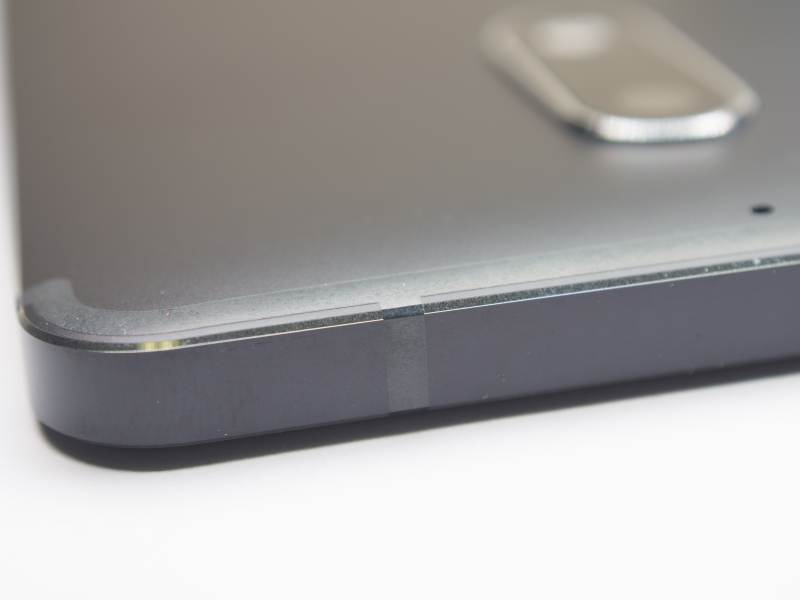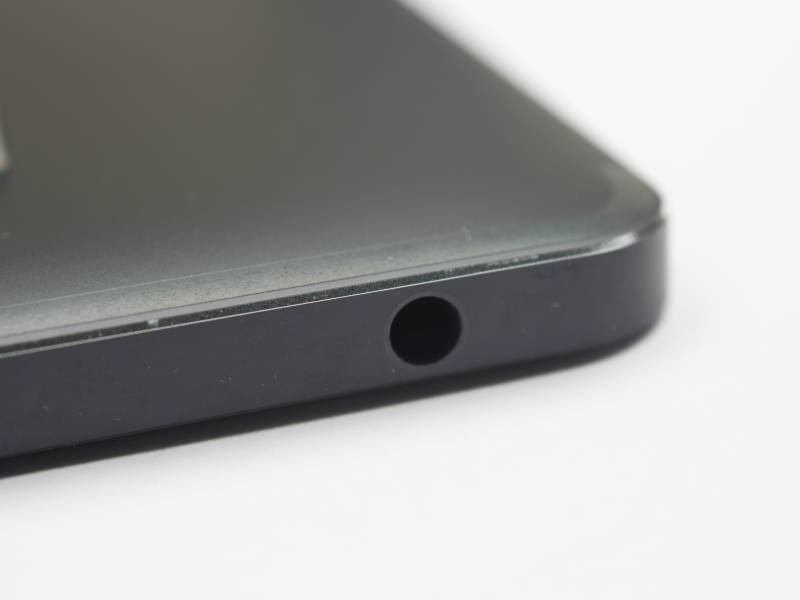 Power button and volume rocker
The phone itself feels solid and sturdy, although the edges can feel a bit sharp at points. It has a reasonable girth, and is not too difficult to hold. The image gallery above shows the phone from a few angles. We have the usual array of back home and multitasking button, which light up during use. For holes in the case we find a Micro-USB port, a headphone jack, power and volume buttons, and a SIM card slot. For now, let's look at a few oddities in the design.
First, the Micro-USB port. The first oddity is just that; why would you put a Micro-USB port in a 2017 new release phone? Putting that aside, this port looks quite odd indeed; the port actually resides in a long rectangular cutout in the metal, within which a plastic molded piece gives the USB port its actual shape. Beyond the slight colour change (whose visibility admittedly varies with angle), this is likely a concession to price. Luckily, we won't see it often.
The home button, right above the USB port, is a fingerprint sensor (nice!) and is also capacitative. This means that merely resting your finger on the button will trigger it, which has led to many a misclick on my part. It feels like a slightly odd design, but maybe it is something you can get used to. The small fingerprint reader works, but is really sensitive to training. The initial setup required me to identify my thumb 20 times and, even then, it didn't manage to learn it properly.
Flipping the phone around, we find a 16mp camera and a two-tone flash. This is actually fairly impressive for a phone that can be bought for less than $200, and deserves special callout. Kudos for HMD to putting this in a phone of this size.
Slightly visible in the image above, and better shown in the gallery, is the plastic cutout for the phone's antennas. A physical necessity, these are almost completely camouflaged as a bezel. They are visible if you look hard enough, but, unlike the USB port, they align nicely with the phone's curves and form a symmetry with the front, so the eye is fooled into thinking them as part of the design. Nicely done.
Loose Bits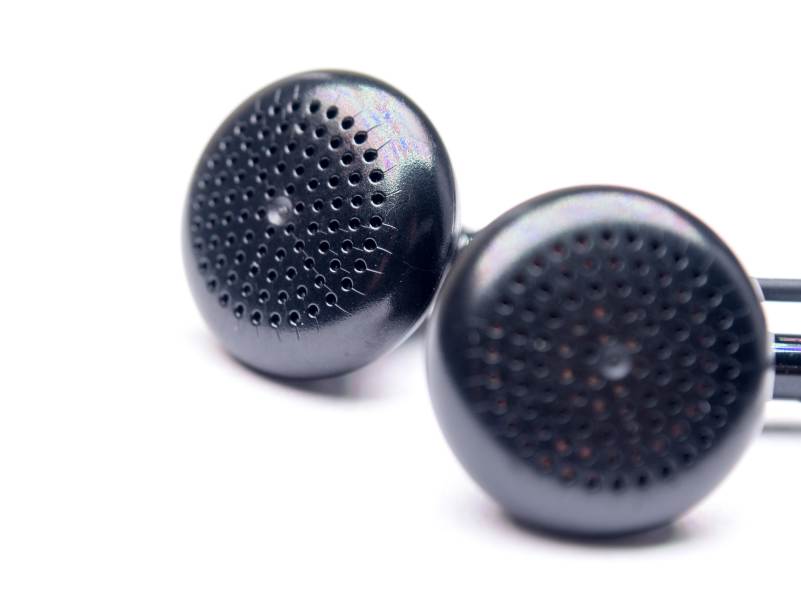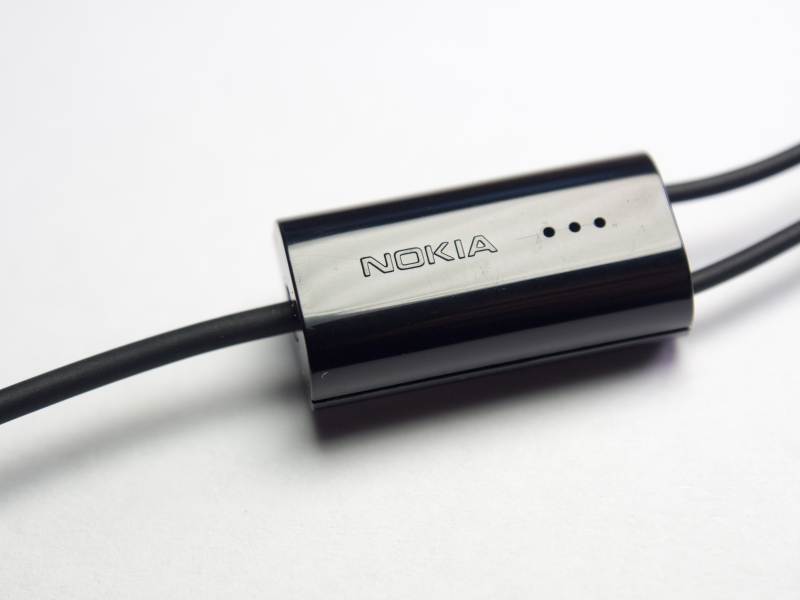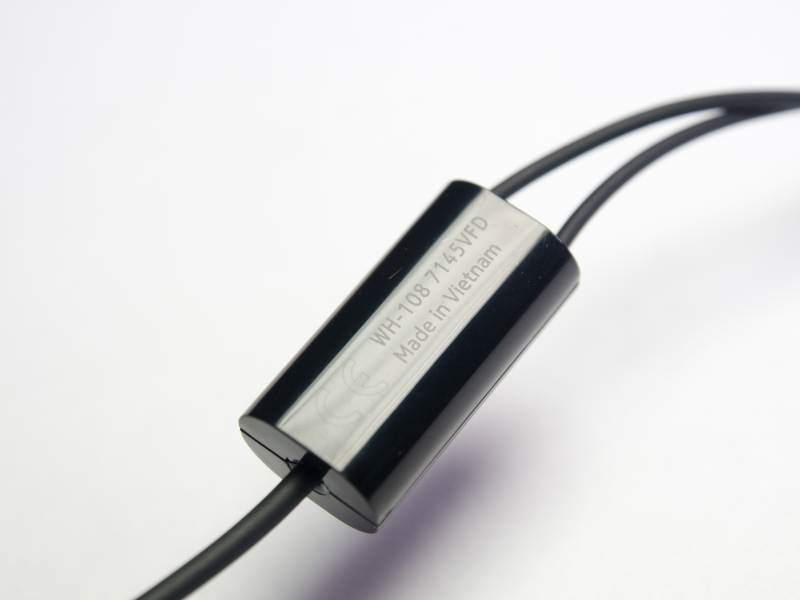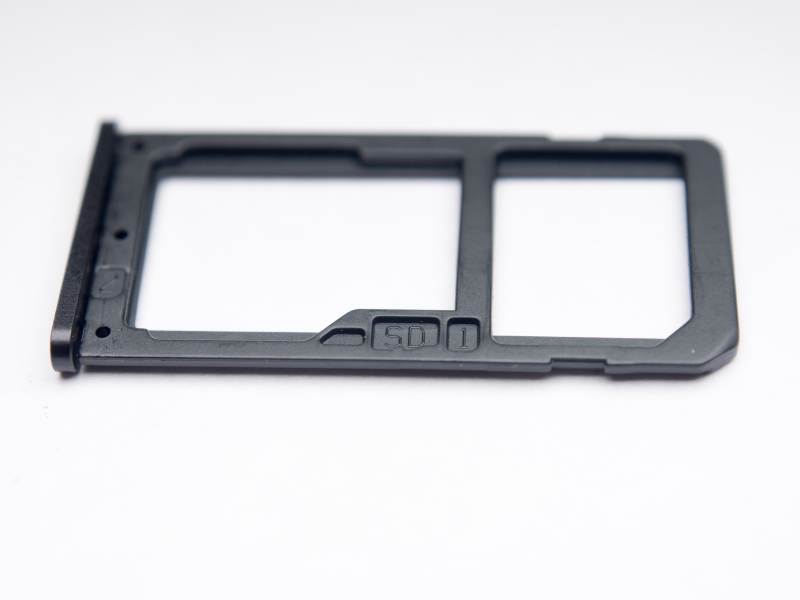 Headphone cable microphone
The phone comes with a modest set of extraneous items. The headphones provided do the job, though they are certainly not impressive. I doubt they are intended to be; without any form of buttons for music or call controls, the headphones appear to be an obligation, a checkbox that HMD felt they needed to include in the box. They are clearly inferior quality compared to the phone itself. A SIM card ejector of no significant importance also came along.
Now, for some really good news. The Nokia 6 is a dual SIM phone! This is awesome for anyone that either travels, or has a work and private phone. The Nokia 6 can deal with both, which is kind of amazing at this price range. For those that don't have a second SIM, the tray also doubles as a micro-SD card holder, and can be used to augment the phone's built-in 32GB storage.
One quirk present in the SIM holder is that there is a small gap between the plastic holder and the metal casing. The metal is definitely there to match the phone's outside, and the plastic holder is certainly cheaper, but be aware that the connection between the two is not solid. The holder will wobble a bit and that appears normal. Still, one assumes this part won't be messed around with too much, and I clearly prefer the metal exterior to having one solid piece of plastic.
Internals
The phone features an eight-core 1.4GHz Cortex-A53 that adequately powers the phone. It felt snappy with no major complaints. 3GB RAM and 32GB Storage fill up the box, although out-of-the-Amazon-box, just under 11GB is already in use for the OS, leaving the user with 21GB. Still, not a bad deal. The display is a good-looking IPS full-HD screen, and we have a fairly sizeable battery. In true Nokia fashion, they advertise up to 768 hours of standby and 18 hours of talk time, showing their legacy front-and-center. I'll be sure to test if it can stay around for a week.
The display itself looks good. Like other parts of the phone it won't necessarily win awards, but HMD hasn't been skimping out either with an IPS LCD (no pentile here), we have a display that is nice to look at for the price. The colour balance is subtly cool, but that is only really visible if put next to a display with a warmer calibration. Luckily, stock Android can also have that fixed. The brightness is generous: with both devices at max brightness above, they really aren't far apart in intensity. Interestingly, by default, the device comes with adaptive brightness turned off.
Casually using the phone, I feel no major slowdowns during use, although the phone has a tendency to gather heat despite its sizeable metal back, which presumably helps with dissipation. Simply using Chrome to read web pages would make the back warm to the touch, which I measured to 102F (38C) using a fairly cheap thermal gun, so there may be errors. It won't hurt you, but it feels warm during the summer (though I'd probably enjoy it in the winter).
Overall, the hardware does the job. The phone gets a Geekbench score of 666 on single core and 2811 on multi-core. That won't win it any speed records, but it's ample enough for a phone in this range. For $180, this is one good package.
Software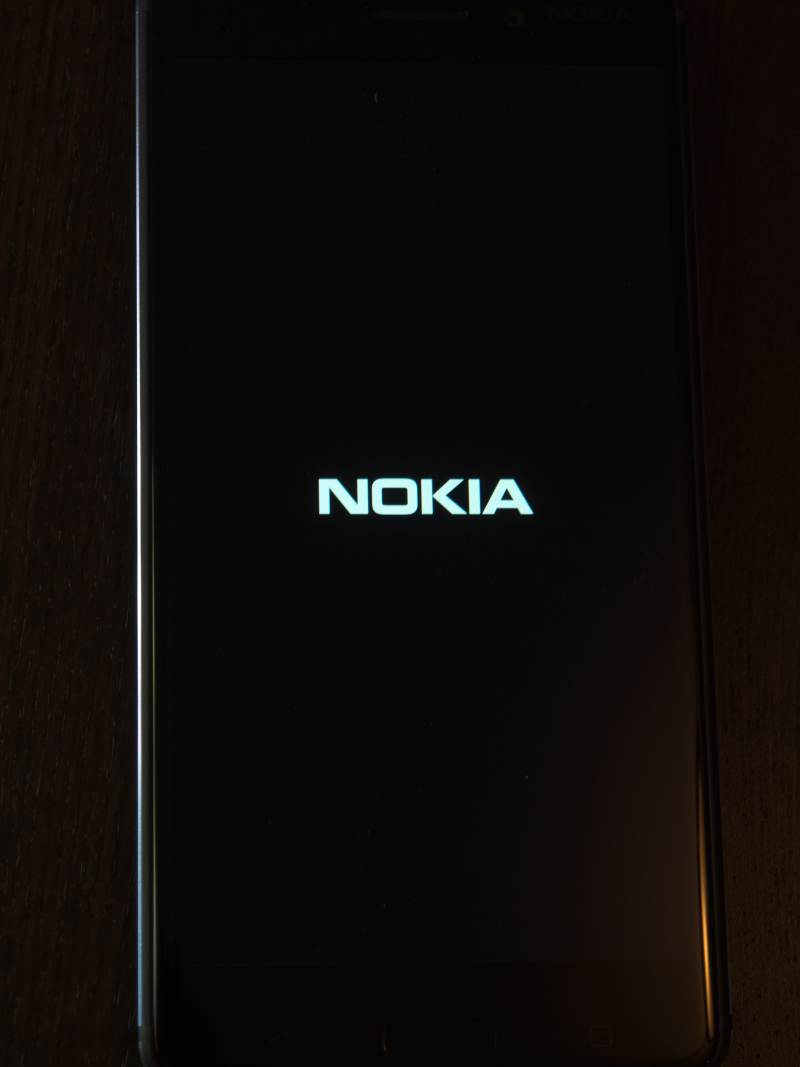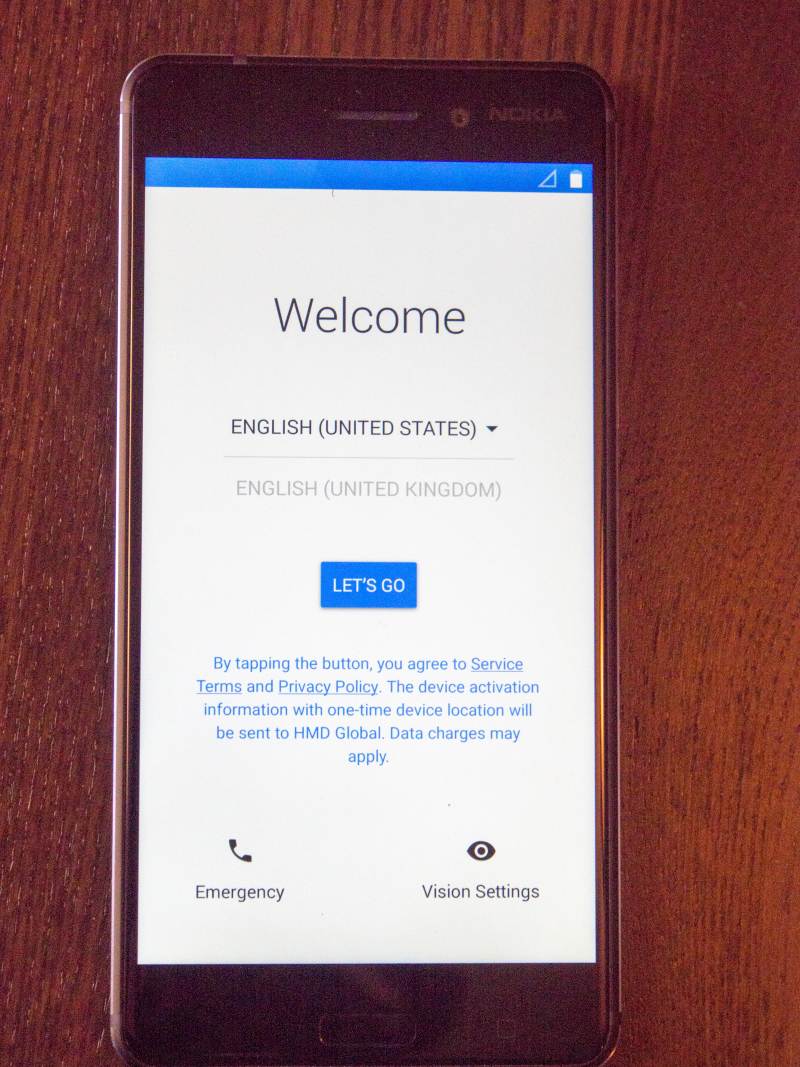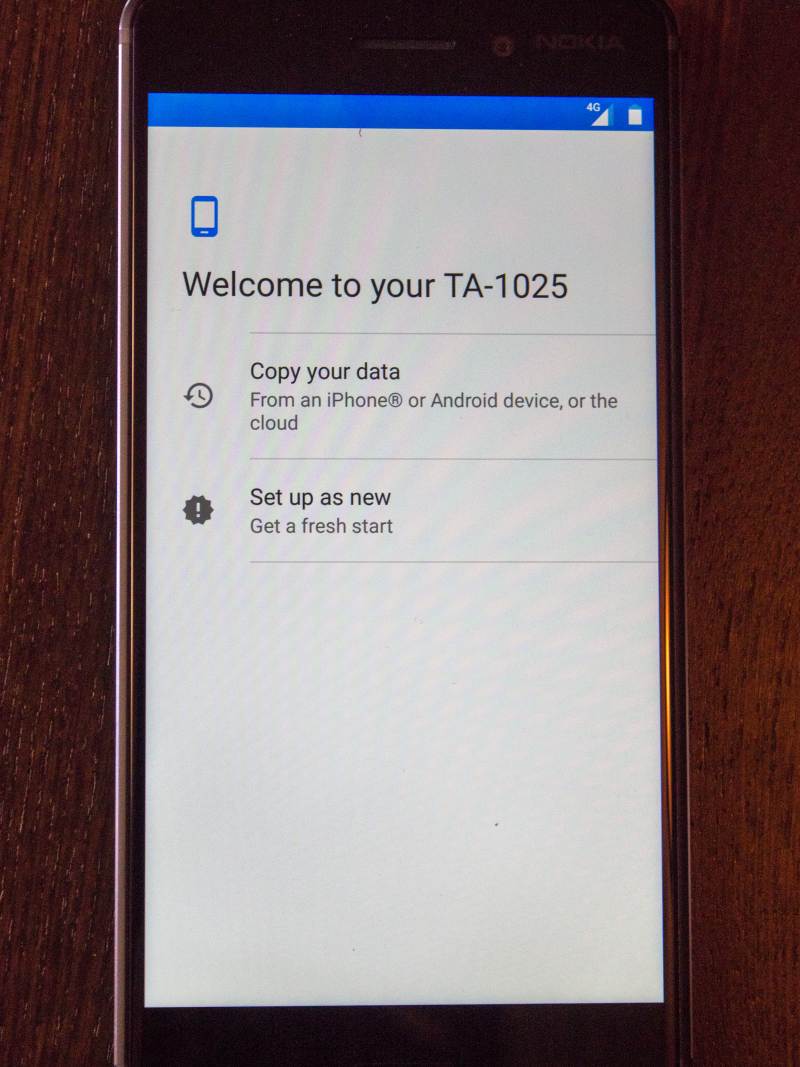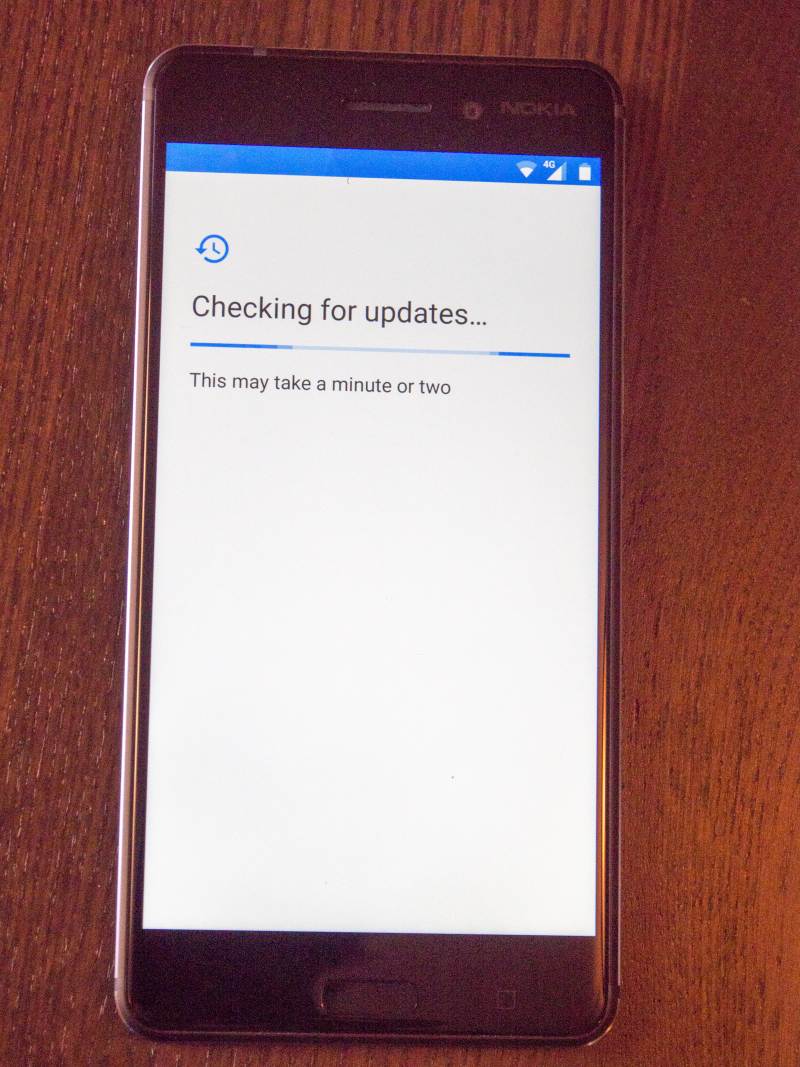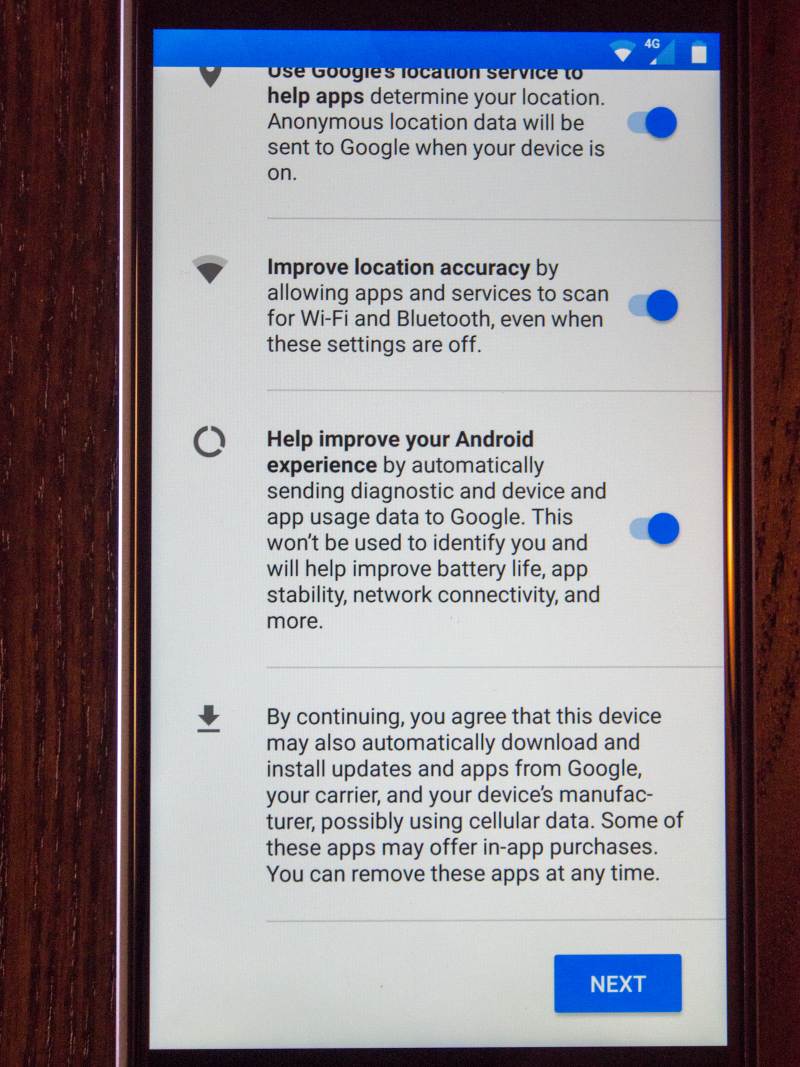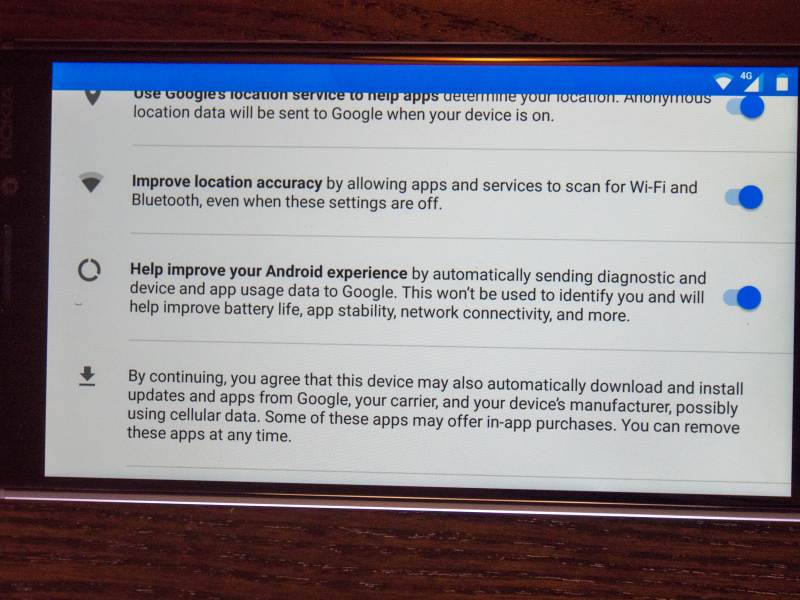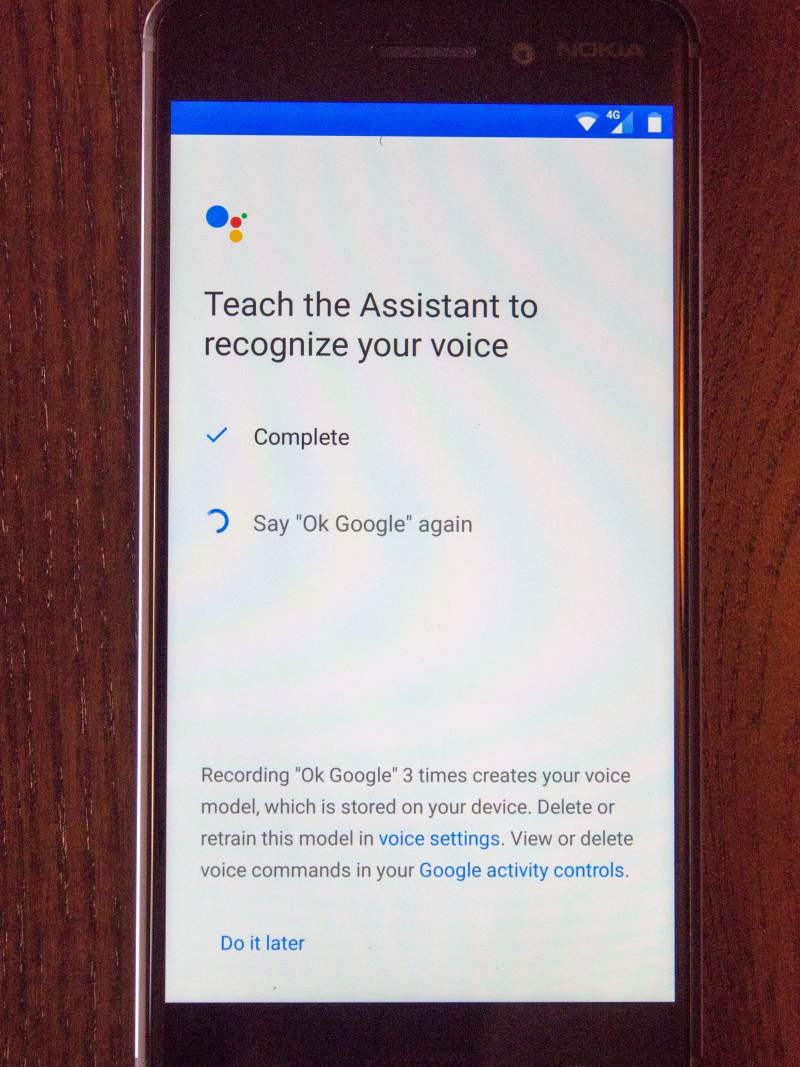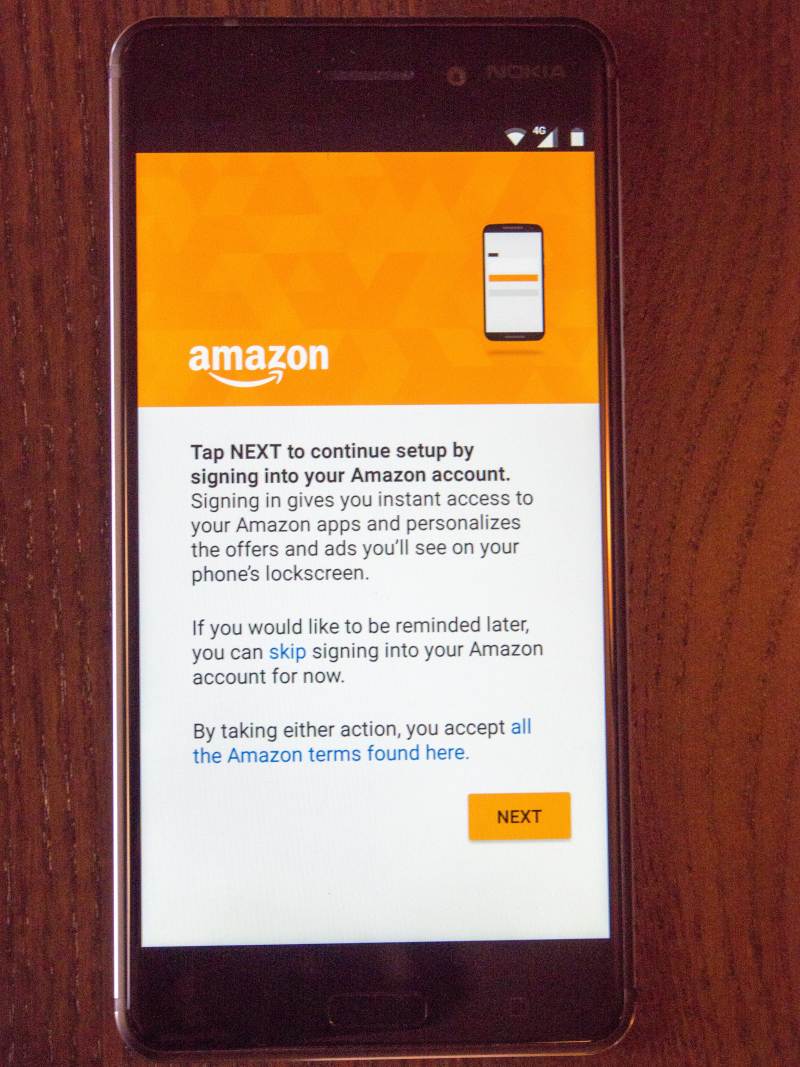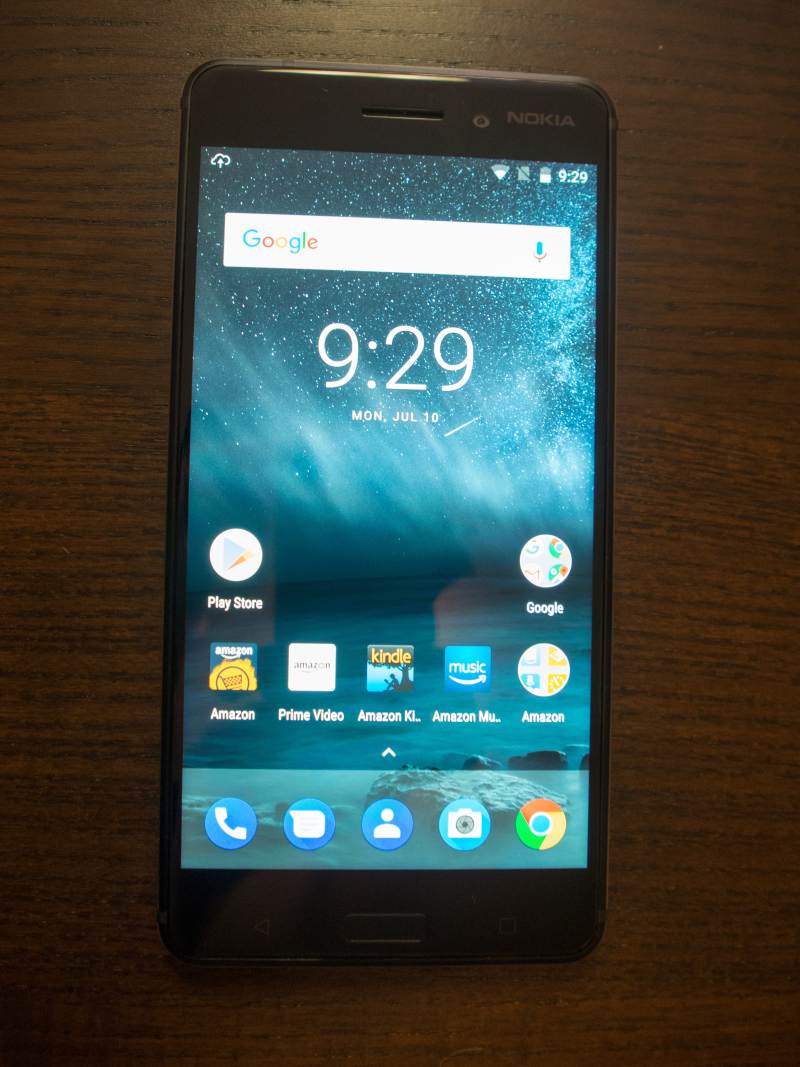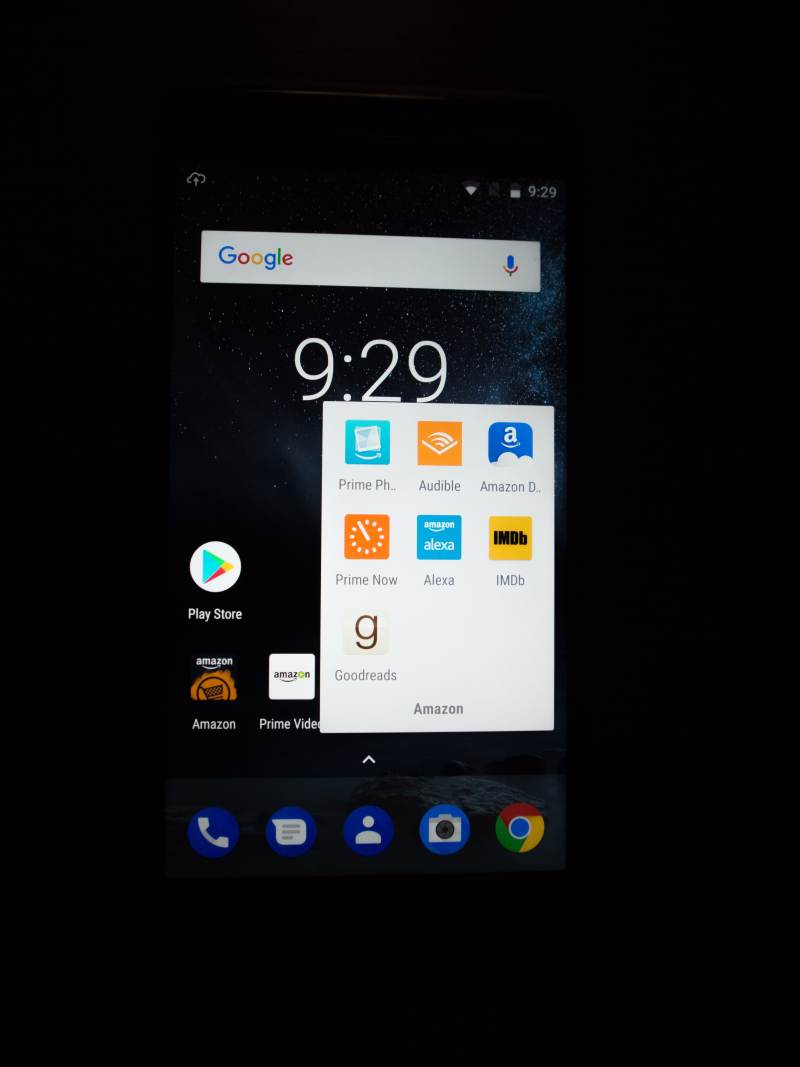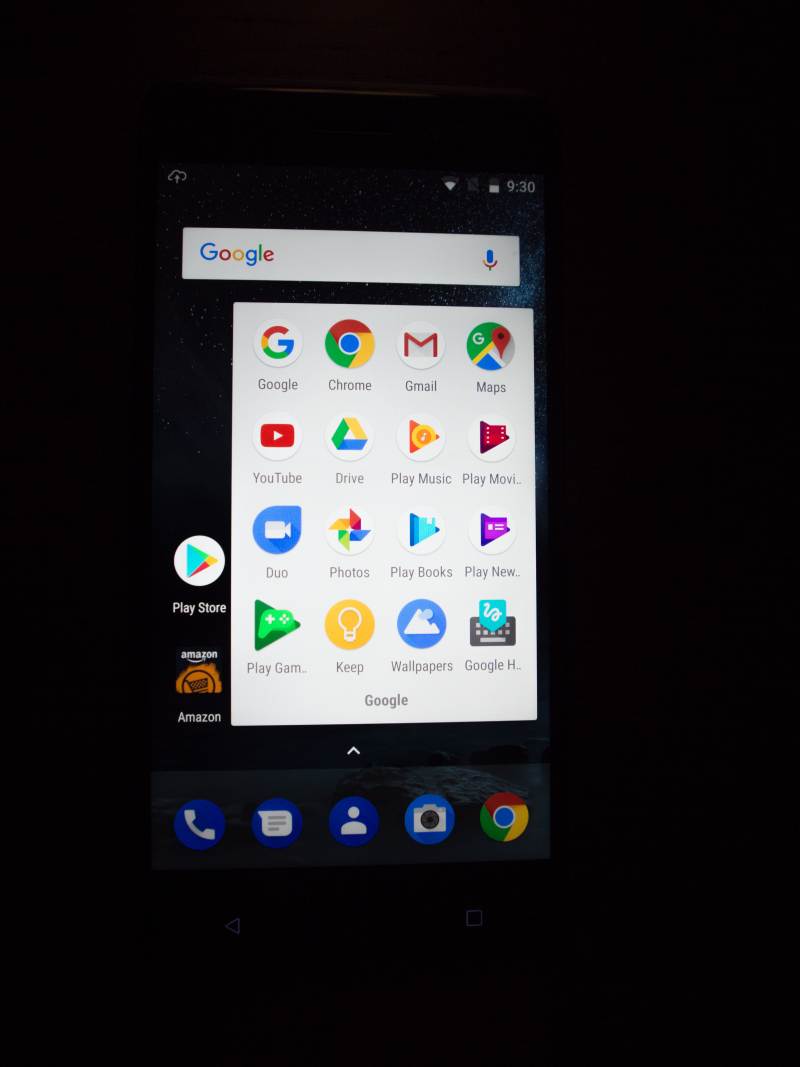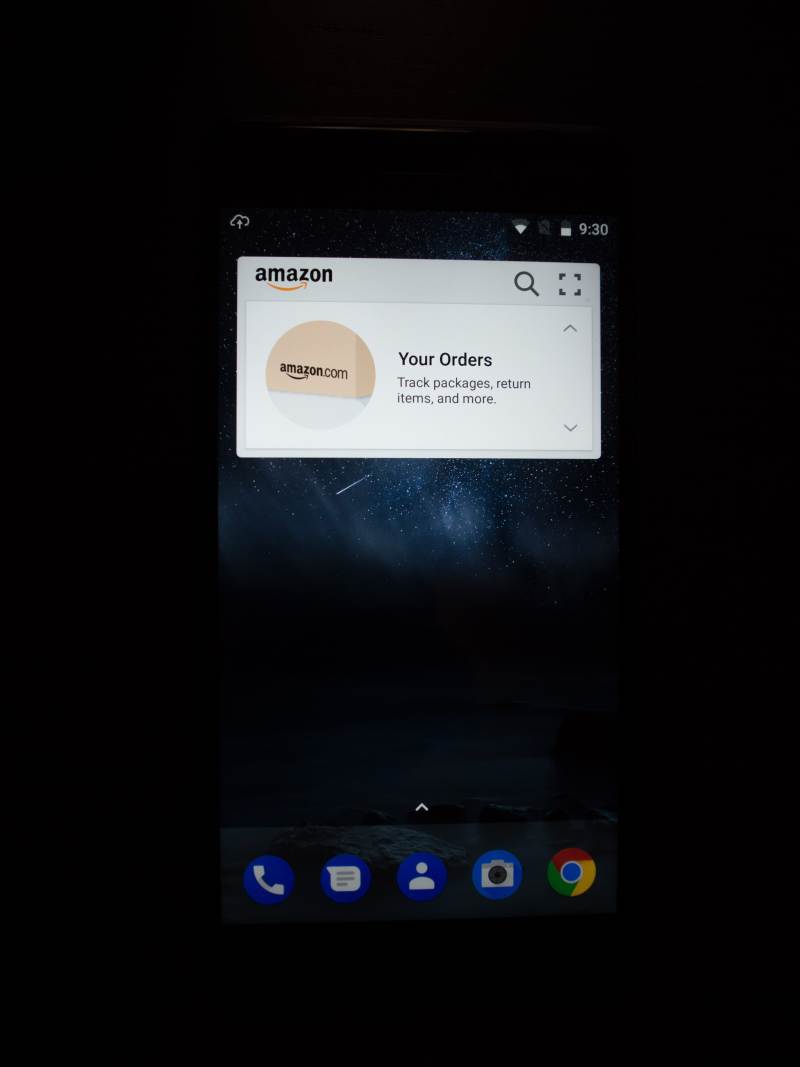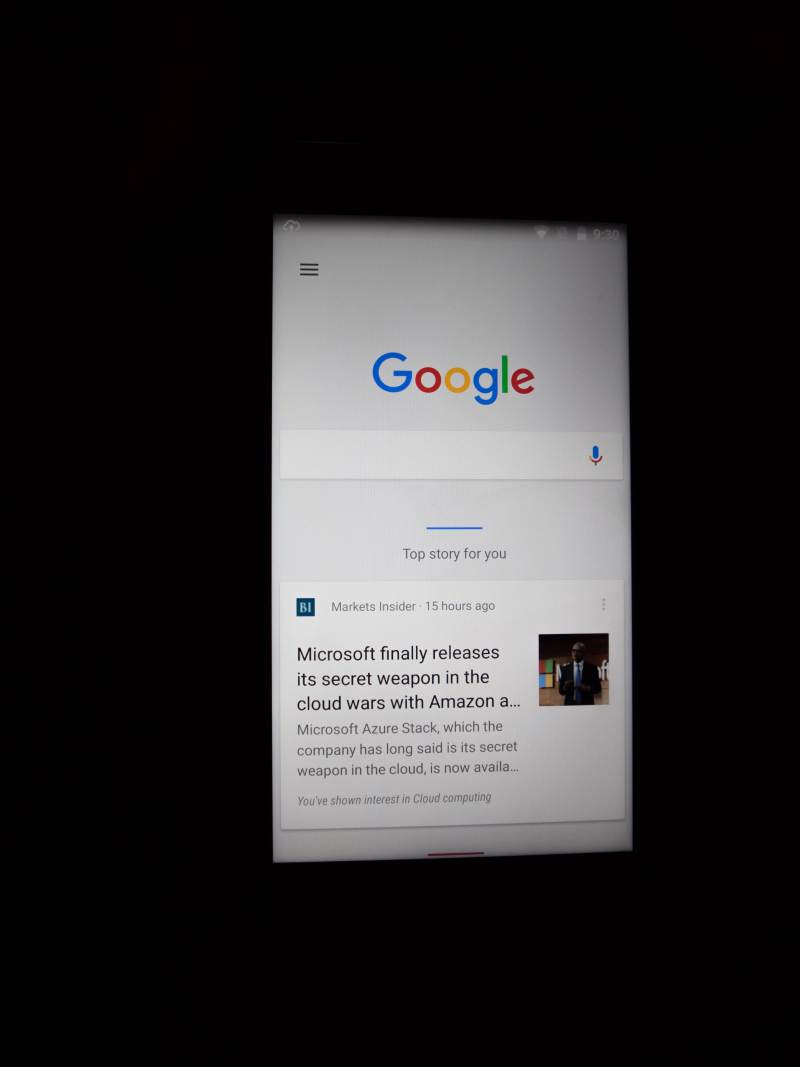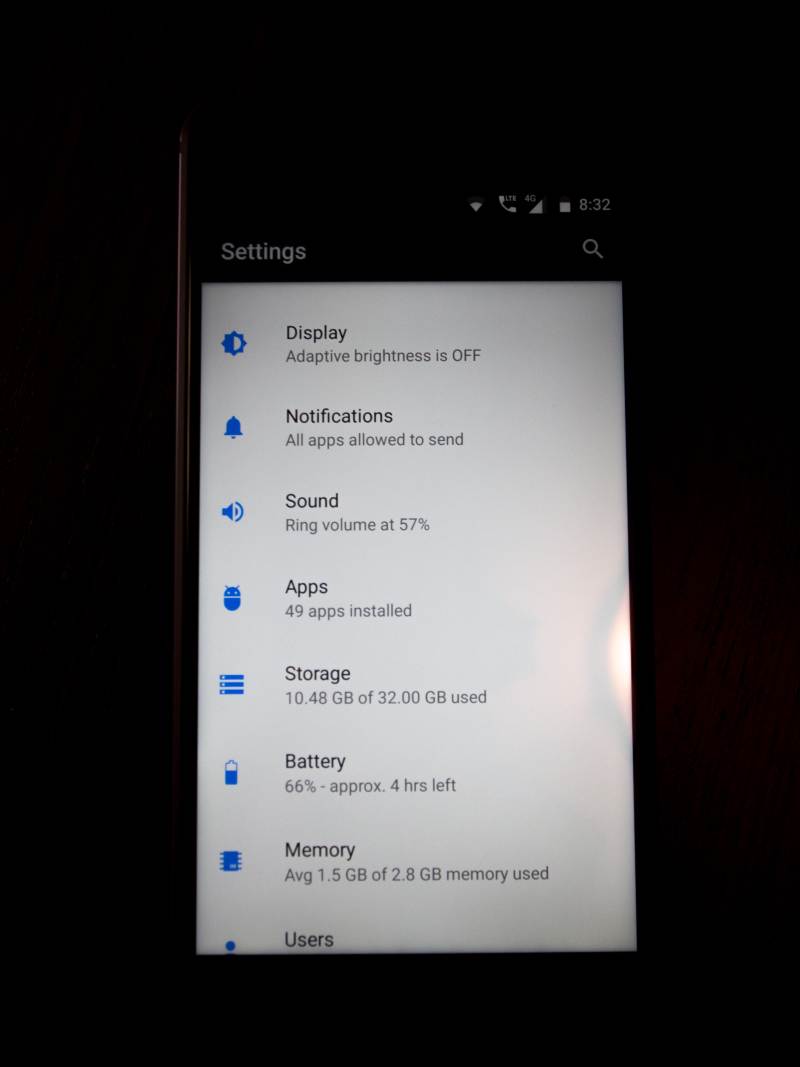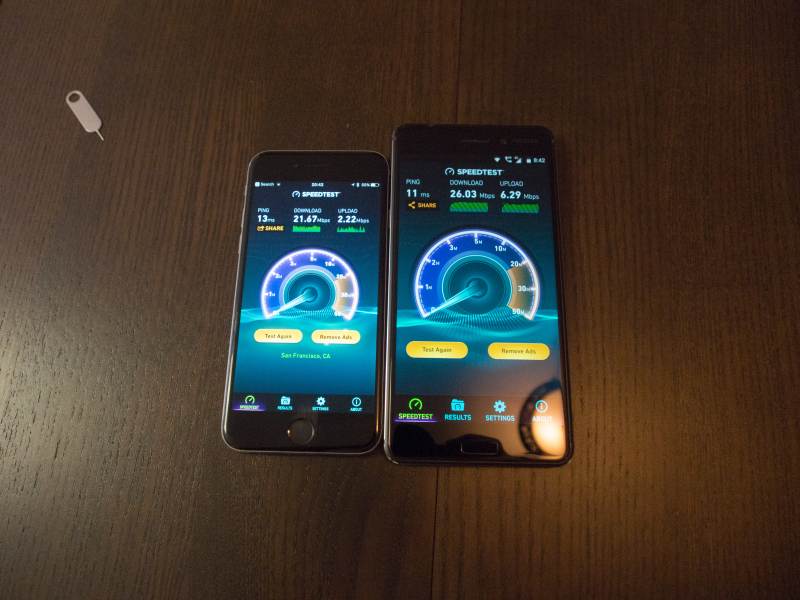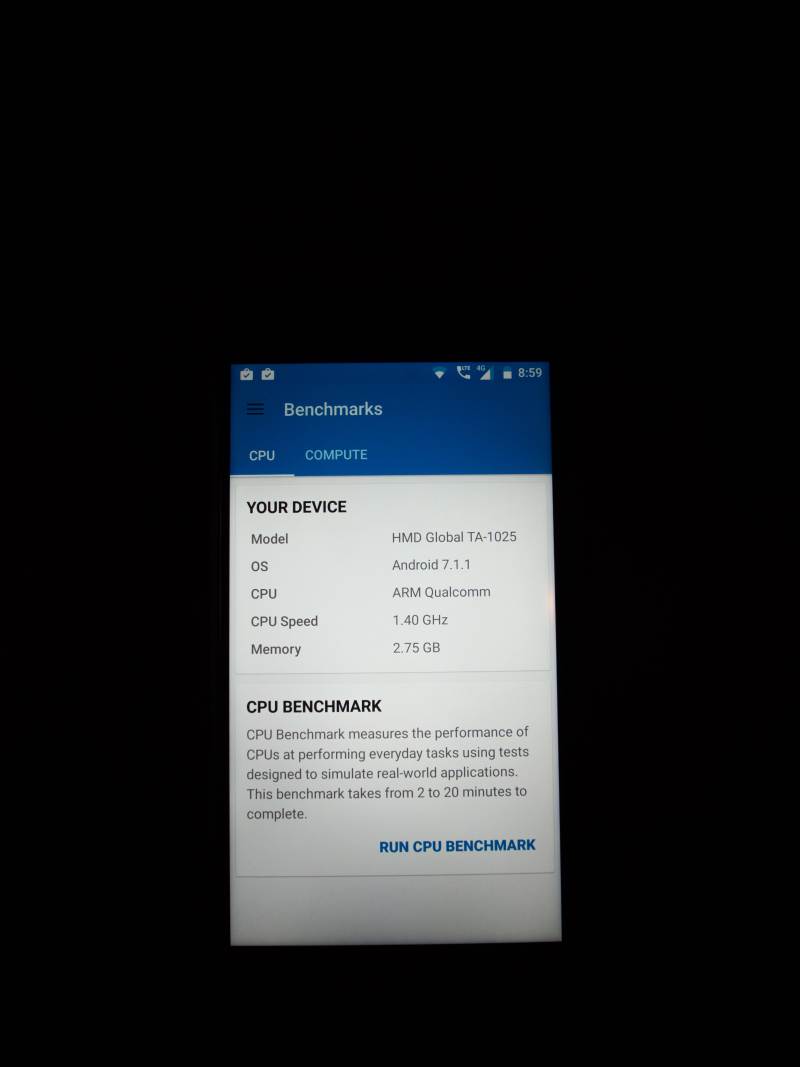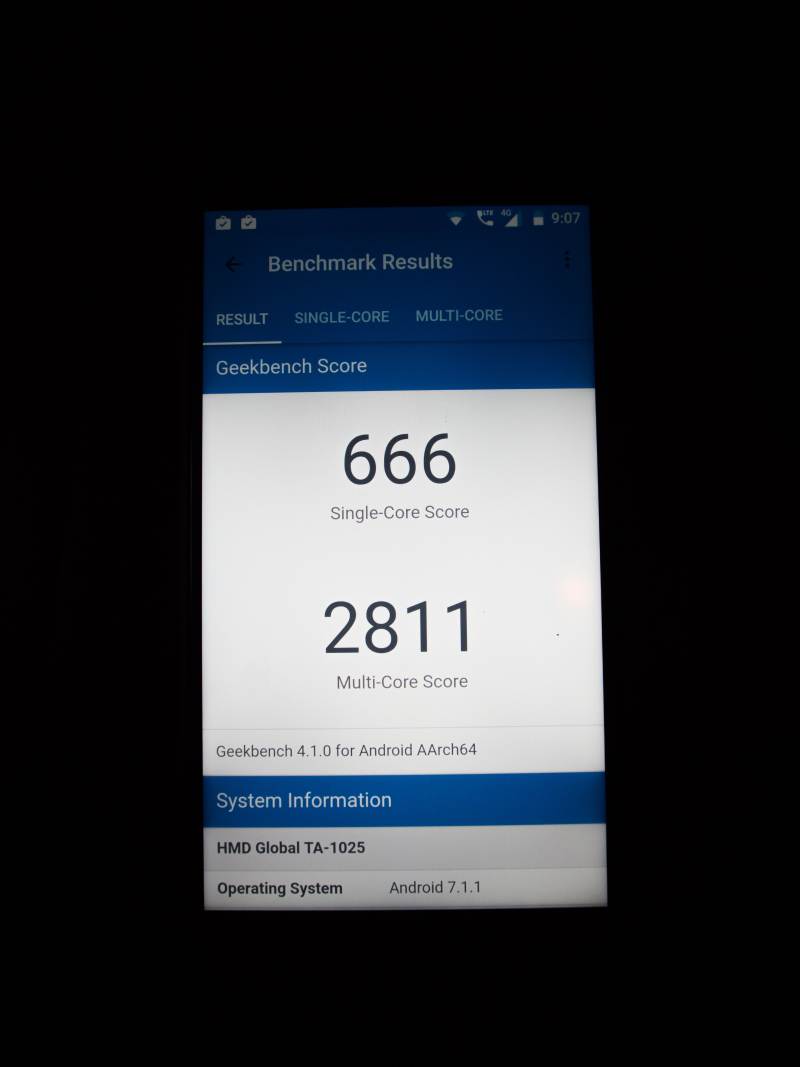 The Nokia 6 comes with a stock Android 7.1.1 (plus Amazon's software, we'll get to that later). It feels snappy, very blue-shaded, and overall no major qualms. I went through a fairly straightforward, if a bit long, setup process that invited me to set up my TA-1025 (couldn't call it Nokia 6?). The phone checks for updates on the initial run, echoing the Playstation 3's wonderful foreground update process, but thankfully didn't find any. I wouldn't want to do that in a year or two though.
Once I had passed through most requisite Google prompts, I arrived at the Assistant set-up (Alexa has not taken over the phone, a bit to my surprise), which accepted one "OK Google" before it surrendered and refused to recognise no more. A tiny error message appeared saying "unable to use microphone" and disappeared just as quick; if one doesn't pay attention, it may as well not exist. Not sure if HMD's drivers or Google's software is to blame here.
After Google has had its turn, Amazon appears. This is, in fact, the first time we see Amazon's logo during the entire process. The box is unbranded, the boot is unbranded, so at this point I'd almost forgotten I bought an Amazon-edition phone. As a willing guinea pig, I log in and it promptly proceeds to the home screen. The stock home contains the usual phone apps pinned, Google Play and the Google apps folder, as well as a row of Amazon apps and folder, of course.
For US readers, by the way, that "4G" indicator in the upper right corner actually means LTE. HMD certainly appears to be run by engineers, and they have not acquiesced to any marketing shenanigans on their phones. A phone+LTE indicator does come up, indicating the usage of Voice over LTE rather than the traditional mobile telephony. I certainly have to give HMD credit: they are sticking to Nokia's historical roots, and I hope it works out for them.
As noted before, the software feels reasonably snappy. Regular browsing flows nicely, though there are the occasional hiccups, and using the stock apps works great, though I will get back with some more third party usage once the phone gathers a bit of history. In connection speeds it kept pace with my iPhone, and while it won't win any prizes on its benchmark results it all appears serviceable, which is downright excellent for the given price point.
Camera
The camera is serviceable. It won't win any awards of the year, but it will produce reasonable pictures. The above shots are taken indoor in not too bright light. Certainly that wasn't the ideal use-case for the Nokia 6 camera. Compared to the iPhone 6, it needed far too long a shutter time, leading to the hand-blurry pictures above. Oddly enough, the camera didn't want to change into flash photography on its own, despite the blurry messes. Once I made it go into flash photography mode the picture came out nice and sharp.
The camera app itself is Android's fairly basic camera. It can take photos, videos, panoramas but not much else. There are a few settings but beyond flash, HDR and stopwatch, an awkward hamburger menu hides the rest. The camera does support the abomination that is "digital zoom", but that may just be stock Android again.
Freed from the horror of low light conditions, the camera produces perfectly serviceable photos. It's worth noting that all the photos looked reasonable in the phone itself; it's only after review or blow up that the additional lack of detail is represented well in the low-light ones.
The Amazon Experience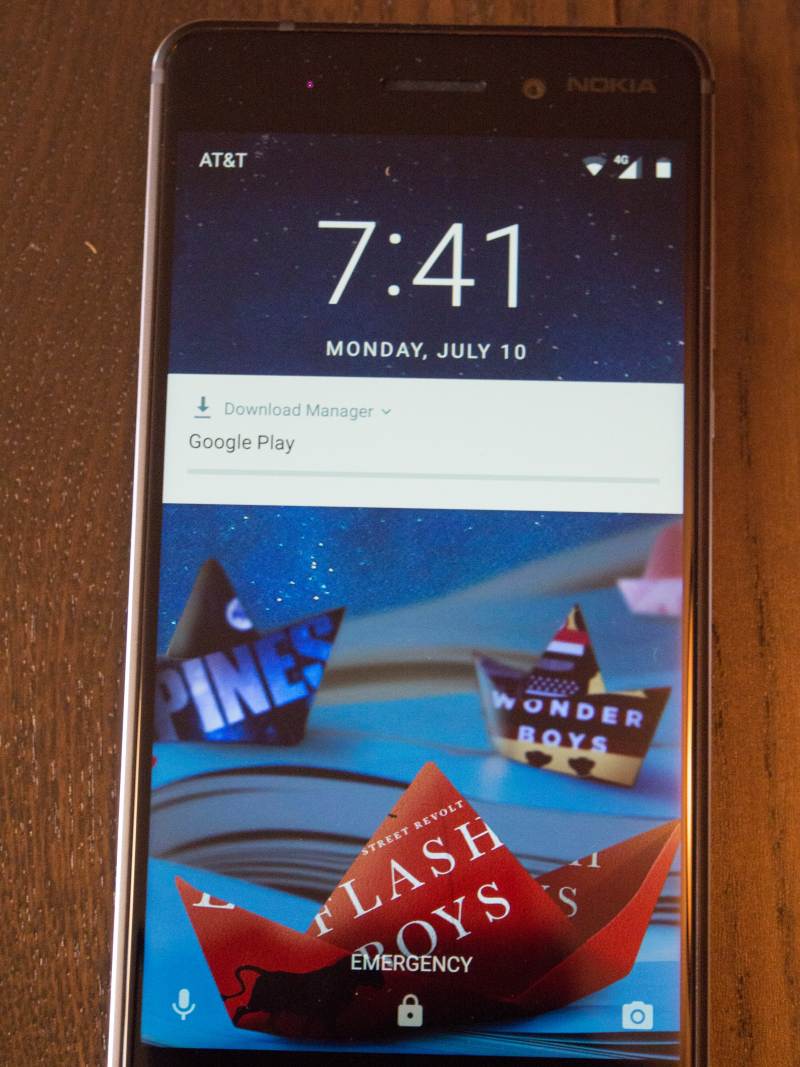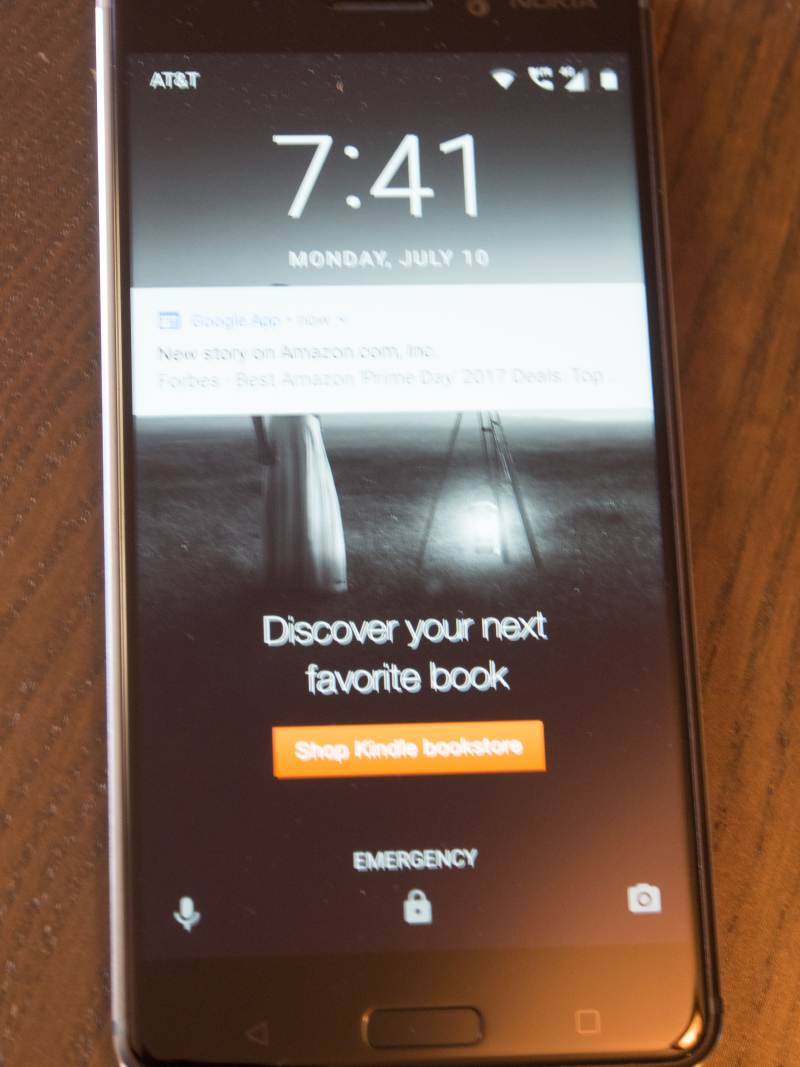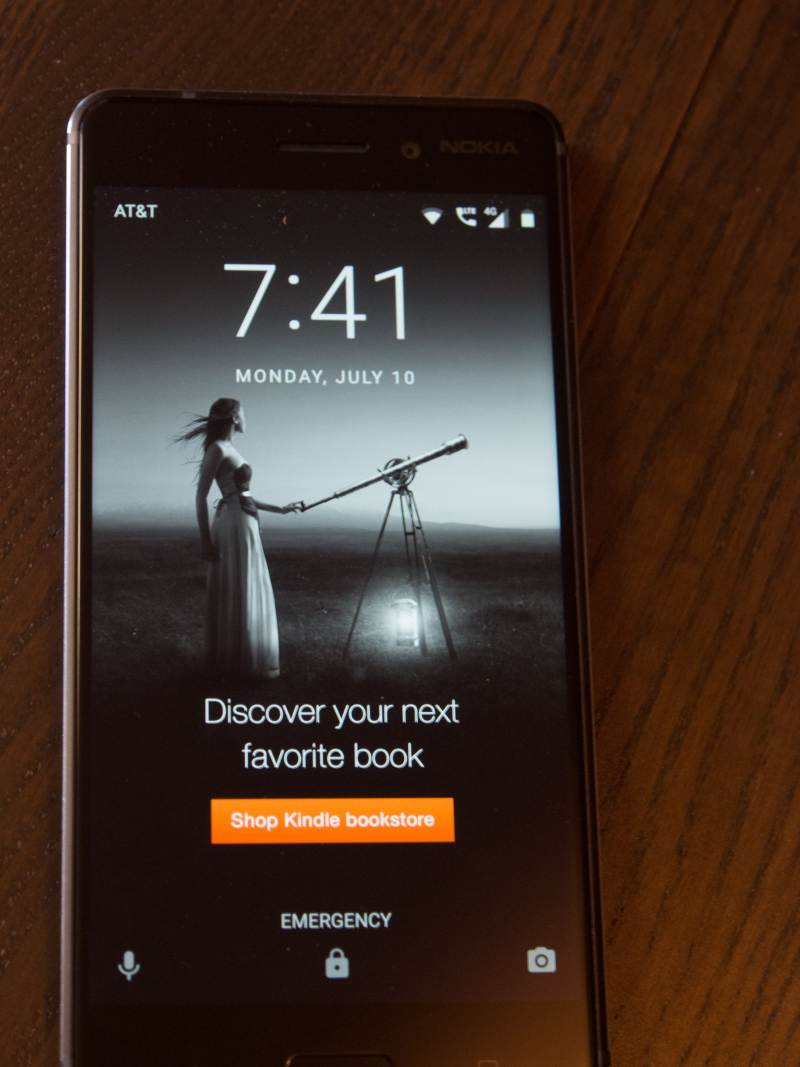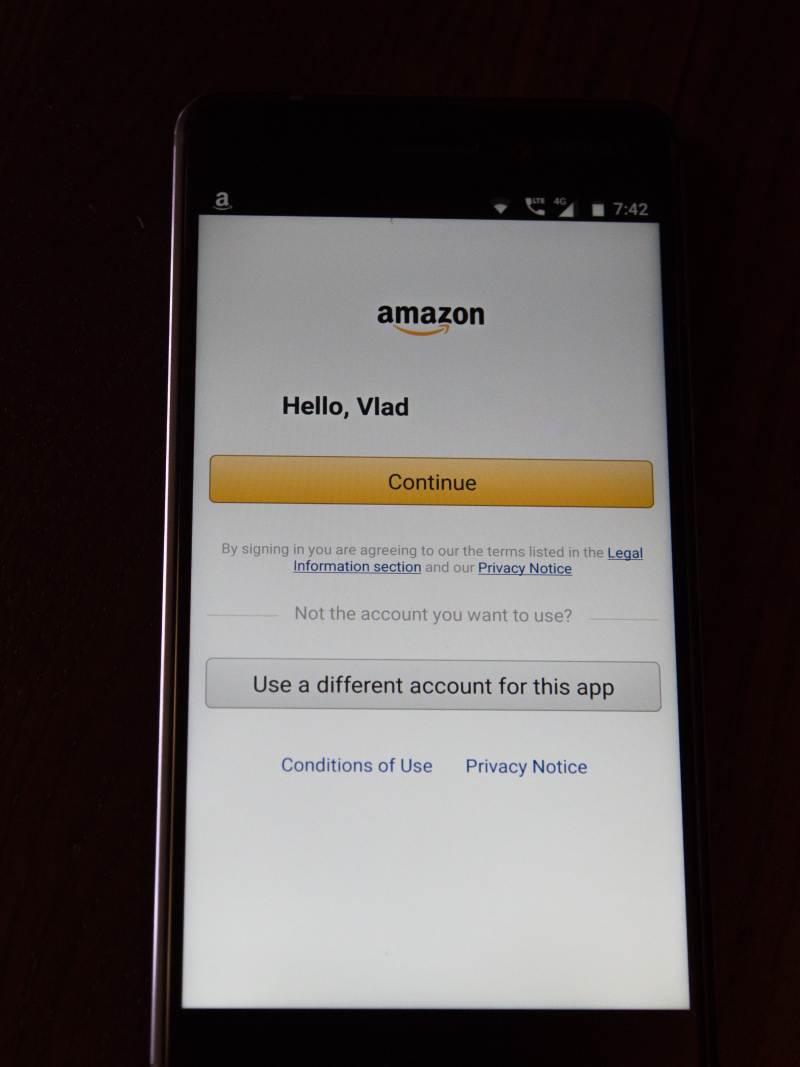 Second lock screen, with notification
Second lock screen, cleared notification
Amazon's contributions to the phone are mostly limited to some small incisions. Apart from the lock screen, which I'll get to later, Amazon will pre-install their apps, automatically log in to their apps after the initial login (which is pretty sweet), and add an "Amazon" setting to the device settings page, which jumps back into the Amazon app. The integration is, as such, not very deep in the OS. This is a reasonably smart move, as it means Amazon does not need to spend much time on OS updates. It remains to be seen whether Amazon or HMD will vet the OS update and if and when the phone will get its Android updates.
The one exception, of course, being the lock screen.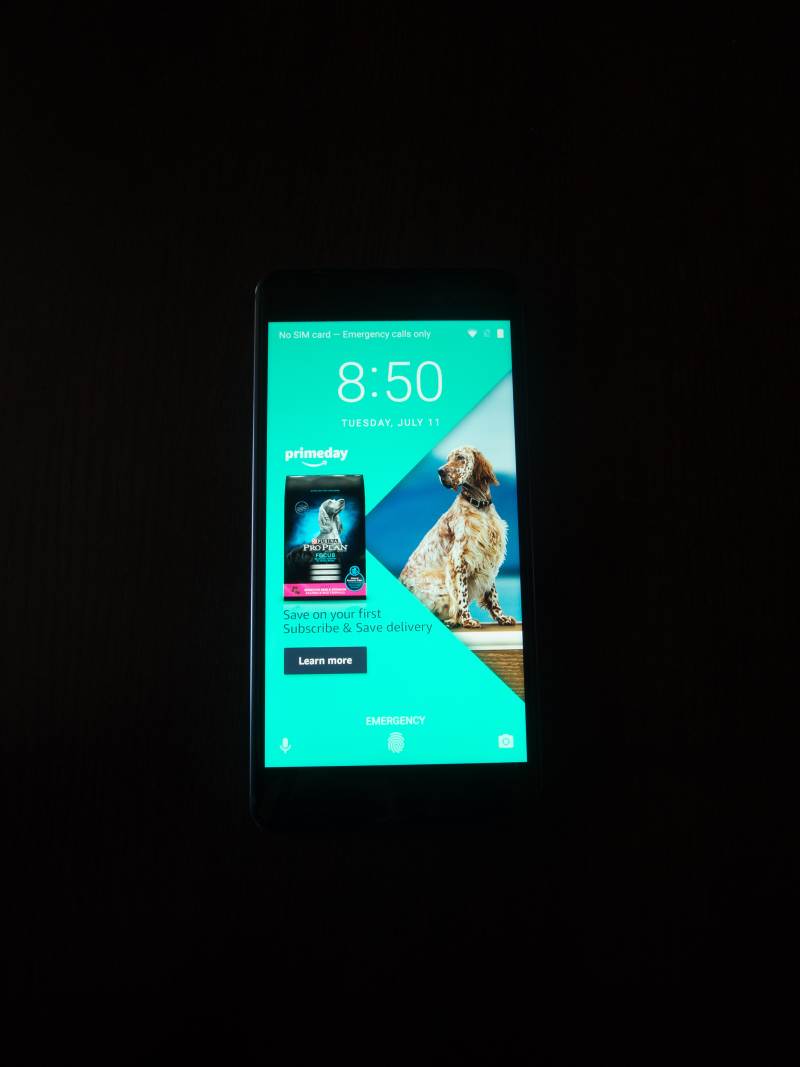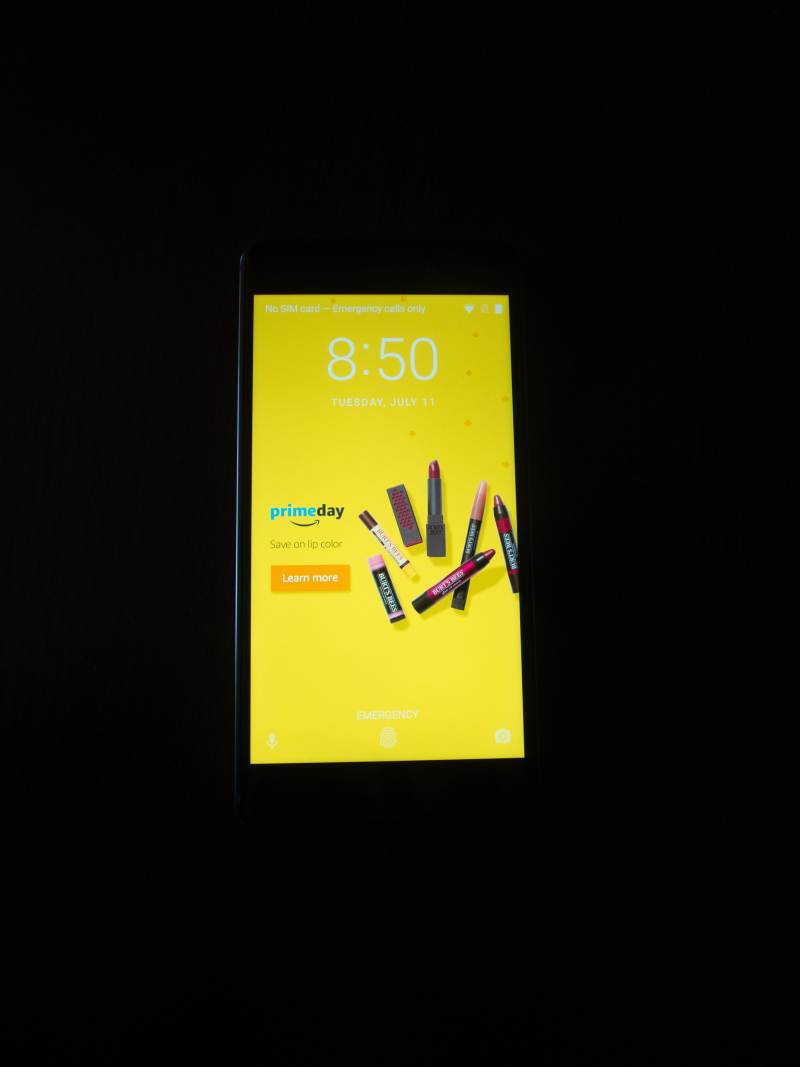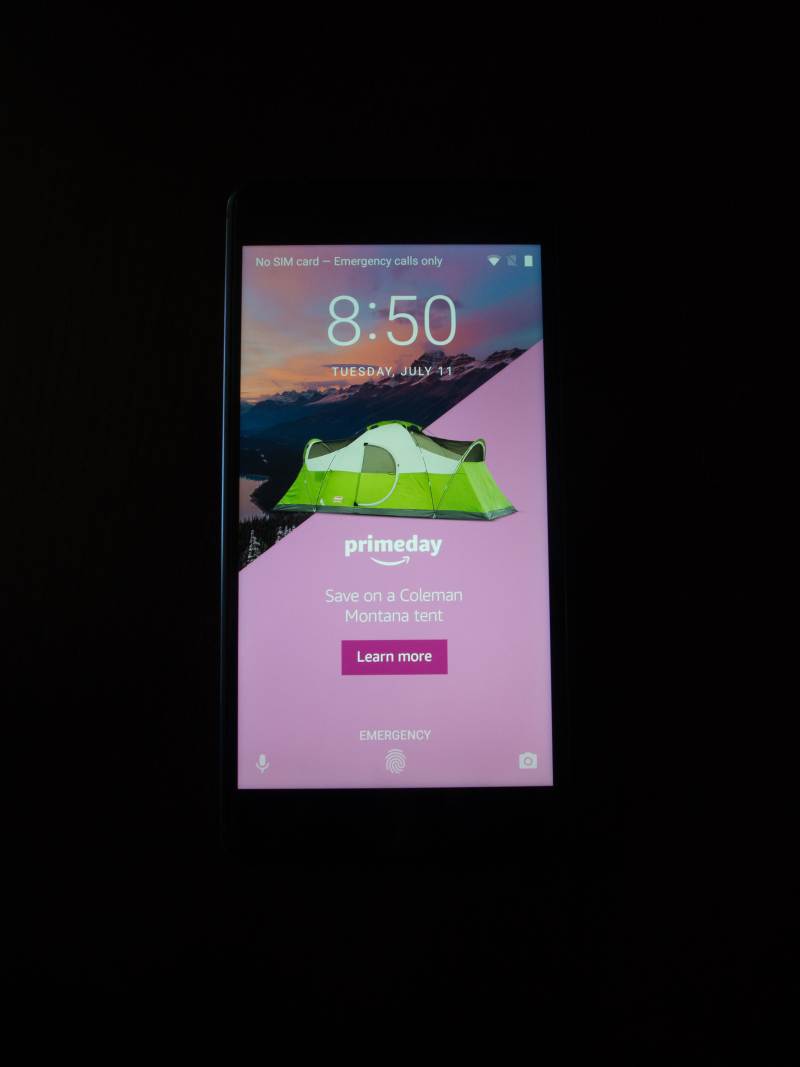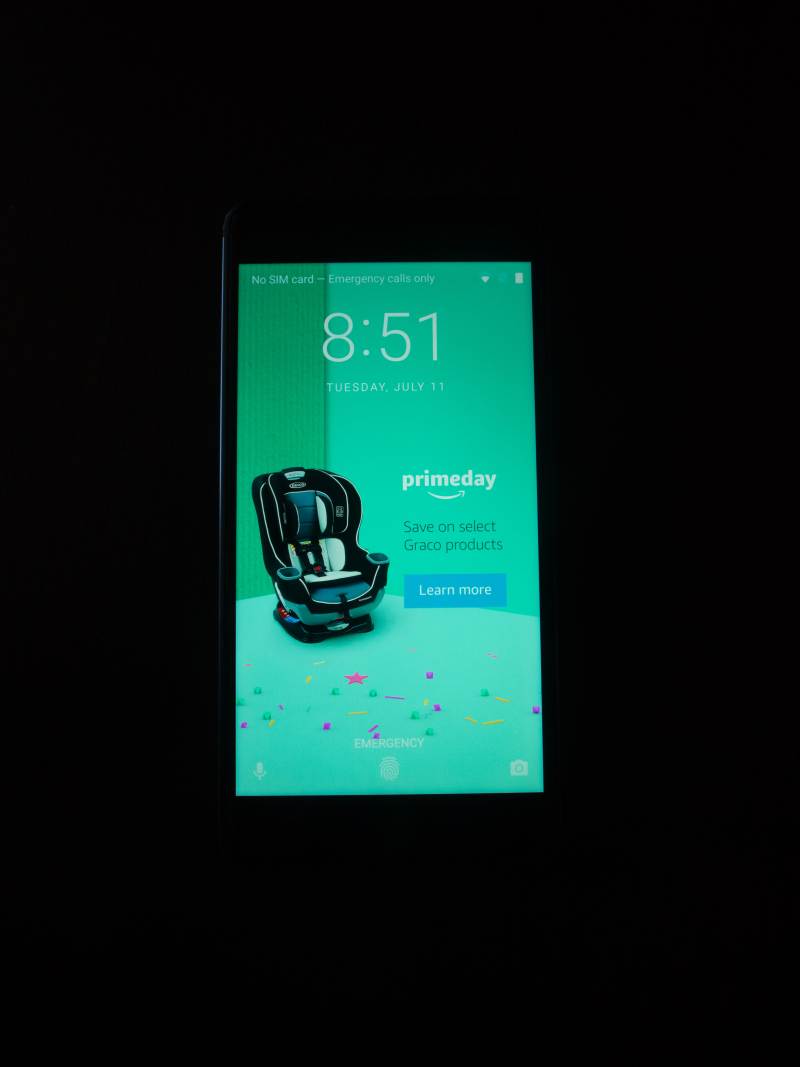 Nokia 6 Amazon Lock Screen
Nokia 6 Amazon Lock Screen
Nokia 6 Amazon Lock Screen
The Amazon full-phone lock screens are garish, rich with colour and incredibly annoying. Unlike the first lock screen I received, a pre-Prime-day all-grayscale, fairly subdued "Find your next book" splash, all the rest have been extremely vivid, changed every single time the phone is unlocked, sometimes contain patterns and text that are easily mistaken for notifications, and, perhaps most annoying of all, are so bright as to make some of the phone UI difficult to see.
For accessibility purposes, the lock screen does respect colorblind mode (that's good!), and the text (e.g. date, time, and the "Emergency" label) will be highlighted if accessibility mode is enabled. However, the buttons will not. The buttons, and text without accessibility mode, on the lower side of the screen are especially vulnerable to blending in with the background on the fairly light-toned ads that Amazon sometimes shows, making them difficult to see. While the background often changes, it's not an always-guarantee either. I feel like Amazon should crop off the top and bottom of the ads for the notification bar and the on-screen buttons to aid usability.
Interestingly, while the Amazon lock screen ad will stay on for some notifications, playing music will present a far more subdued Amazon ad, taking the place of a — clearly marked — notification. It's easy to accidentally tap and go to Amazon, but the UI is far more accessible. Tellingly, the music doesn't need to be playing for this to be the case, so it may be a nice way to keep the phone calm. The background that appears in this case will either be the song cover that's playing, or the wallpaper selected. It is not possible to have different lock screen background and unlocked wallpaper, but that's an understandable omission.
Conclusions
The Nokia 6 is a fine piece of hardware, all things considered, for its price point. Even at the $230 level, I would consider it a very decent entry, and it may very well be faster at receiving updates in its completely-stock configuration. The phone feels sturdy and reasonably snappy, major features I expect are present, it's a dual-SIM phone (or SIM+microSD if dual-SIM is unneeded or unwanted), and the metal back feels nice. There are a few concessions to the price to be found, but none such that I would warrant them unbearable.
The Amazon edition leaves the package mostly intact, save for the lock screen. Something that was not-so-annoying on my Kindle turns out to be less than comfortable when placed on a phone, and I would be fairly inclined to say that it might even be a dealbreaker, weren't it for the fact that the ads shrink to a non-intrusive and almost-pleasant display once the music player has been engaged — and then they stay that way. If this is a bug, the evaluation might change, but if it is not, my conclusion is that even the Nokia 6: Amazon Ads Army is acceptable as a primary phone for the $50 discount.
Gallery